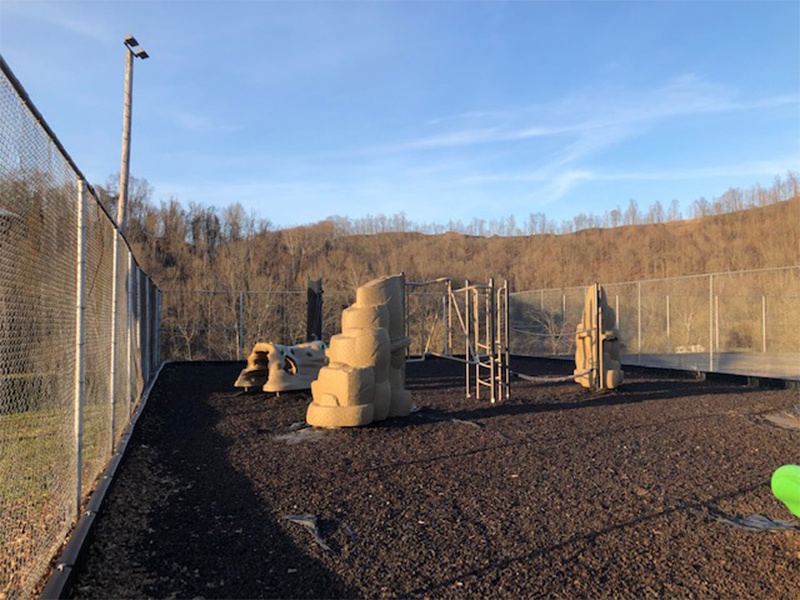 The summer months are all about playing outside, but it can be hard to find a place for your kids to run free without feeling crowded. Doddridge County Park has several playground options, which are designed for different age ranges, preferences, and likes. We have a large play structure perfect for hanging, running around, and imaginative play. In addition, there are both a large playground and a little playground.
EQT Adventure Zone
With the generous support of EQT the playground was replaced in 2018 and relocated to a nearby area of the Park. A challenging play area was developed with features that mimic outdoor adventuring activities such as climbing, ropes courses and caving. The EQT Adventure Zone has a strong nature theme that blends into the parks overall setting while still providing fun and activities for youth.
Little Tykes Playground
You can rest easy while your little ones play at our brand new Little Tykes playground. This features the plastic you knew and love when you were a little kid. Everything is designed for little legs, arms, and imaginations. You won't have to worry about your child falling on hard metal because the entire set is made from durable, colorful plastic parts. Your little one is sure to also enjoy the many animal features around the structure.